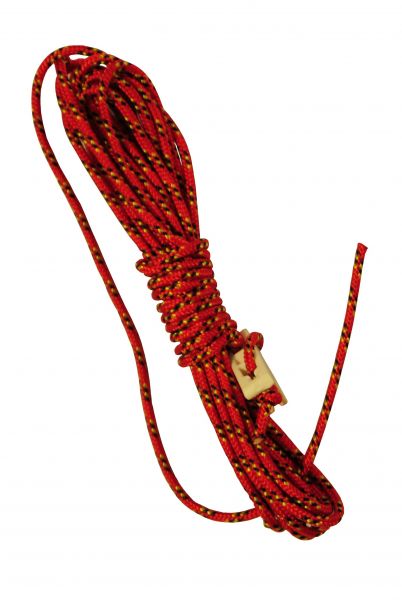 Dyneema guy lines (4 pk)
Our high-strength guylines for 5-season mountaineering. These have a 100% Dyneema core with a polyester sheath and have a breaking strain of 120 kg. They are UV-inert and absorb no moisture (so don't freeze up). They come with a mini-Linelok adjuster.
2.0 mm diameter, 3 m long, 10 g each.
Available as a pack of 4, in either red or yellow.